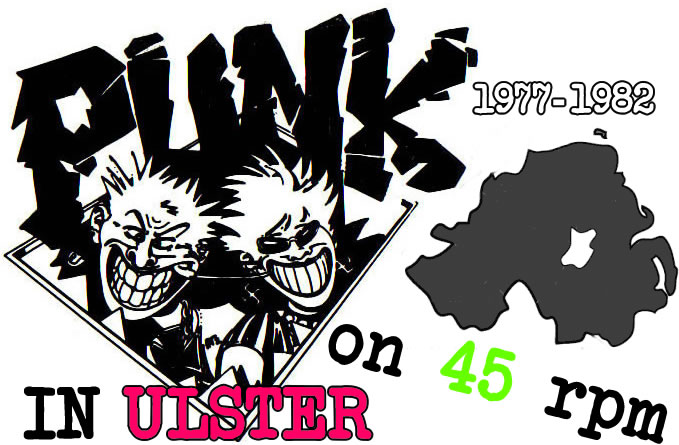 A collection of NORTHERN IRELAND Punk Record Sleeves
++++++++++++++ UPDATED: 16 JANUARY 2010 : The Tinopeners

BANKROBBERS
BIG SELF
Clive CULBERTSON
THE DEFECTS
DOGMATIC ELEMENT
THE DOUBT
ELECTRO-MOTIVE FORCE
GENTZ
HIT PARADE
IDIOTS
MIDNIGHT CRUISER
THE MOONDOGS
MORAL SUPPORT
NO SWEAT / THE SWEAT
THE OUTCASTS
THE PEASANTS
PRETTY BOY FLOYD & THE GEMS
PROTEX
REFLEX ACTION
RUDI
RUEFREX
SHOCK TREATMENT
THE SINGLES
SPEED
SPIDER
STAGE B
STALAG 17
THE STARJETS
STIFF LITTLE FINGERS
STRIKE
THE TEARJERKERS
THE TINOPENERS
TOXIC WASTE
THE UNDERTONES
VICTIM
X DREAMYSTS
THE ZIPPS

+++++
COMPILATIONS
Other Bands On N.I. Labels & Related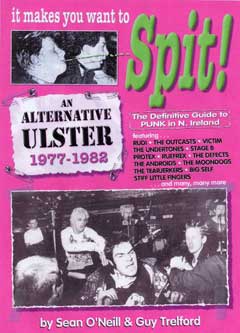 IT MAKES YOU WANT TO SPIT!
The definitive guide to Punk in N.Ireland written by Sean O'Neill and Guy Trelford
Copies of It Makes You Want To Spit! are now available directly from Sean at a cost of £15.
Postage & packaging rates are as follows:
UK - £6 // Europe - £9 // Rest of the world - £17
(Reekus Publishing)

THE MODPOPPUNK ARCHIVES
This web site feature 1976/1986 Punk Rock - Power Pop - Mod Revival bands biographies, discographies, line-ups...Loads of picture sleeves,bands pix, sounds, links...

This site is dedicated to Piers, Patrick & Brian who introduced me to Ulster Punk in 1978.